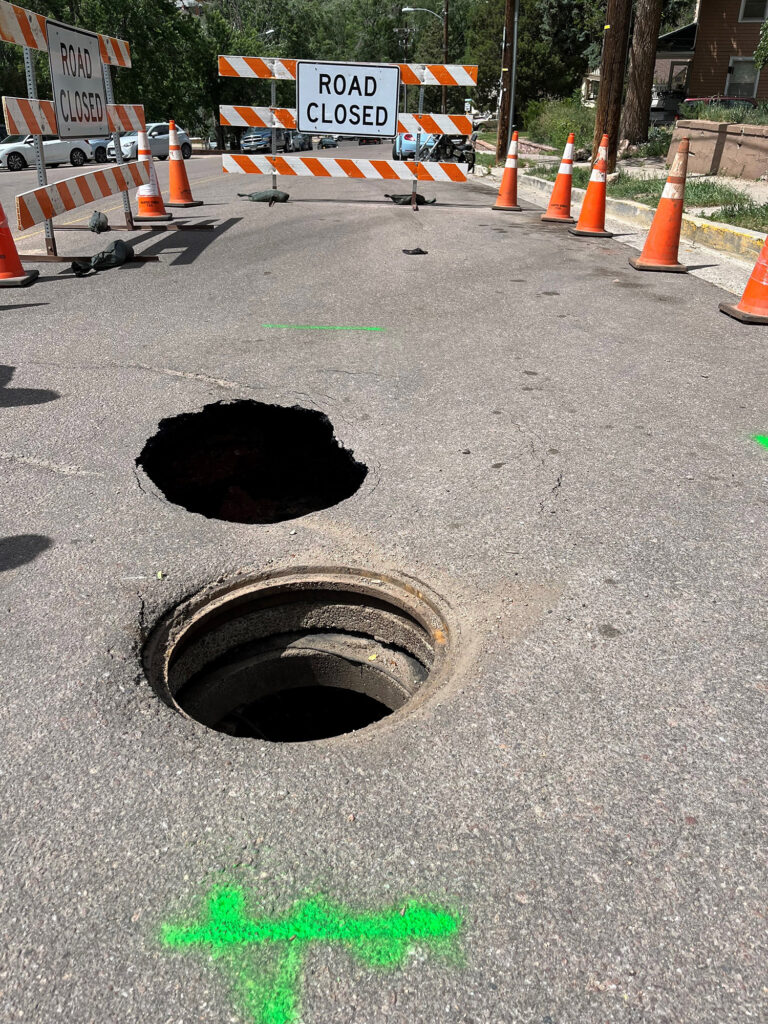 The Public Works Department has blocked off a section of the northbound lane on Pawnee Avenue, across from the elementary school, due to a collapsed sewer manhole. This lane closure will remain in place until the manhole is replaced and the roadway is reinstalled.
Parking along the west side of Pawnee (the school side) will not be allowed between the crosswalk and Duclo Avenue.
An on-call emergency contractor will evaluate the manhole on Wednesday, June 15, and will start construction as soon as possible. Currently, there is no estimated time of completion.