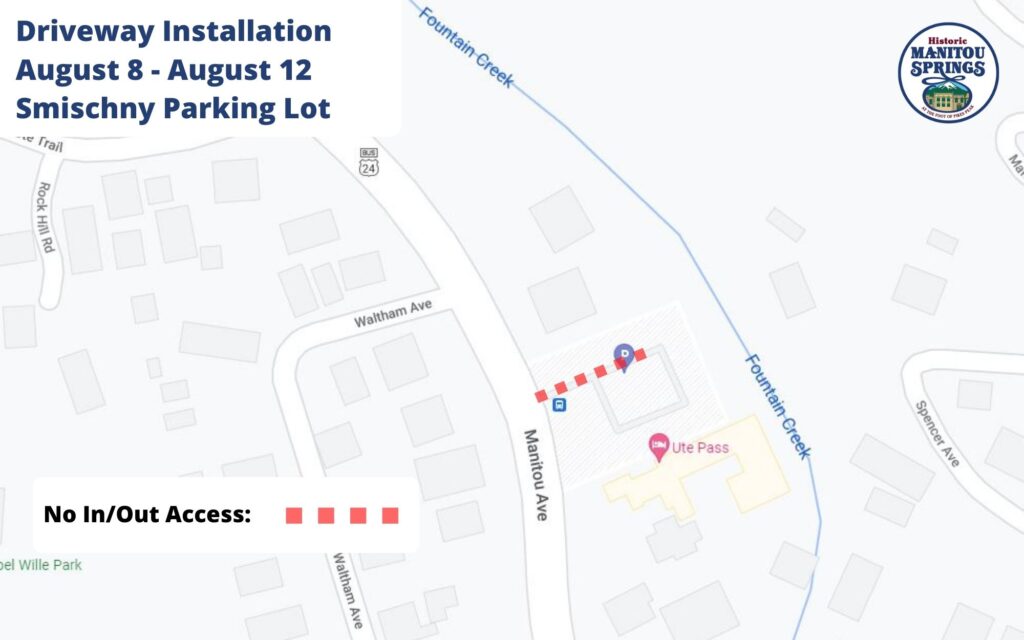 A contractor will be installing the concrete driveway for the Smischny parking lot (1134 Manitou Ave.) early next week. Since the concrete needs time to cure properly, the parking lot will be closed from 5 p.m. Monday, Aug. 8, to 5 p.m. Friday, Aug. 12.
During this work, Smischny Lot permit holders can use the newly striped on-street parking spaces for free, as long as their permit is displayed.
Remember — bad weather can affect construction schedules.